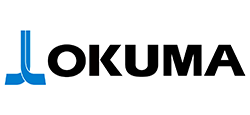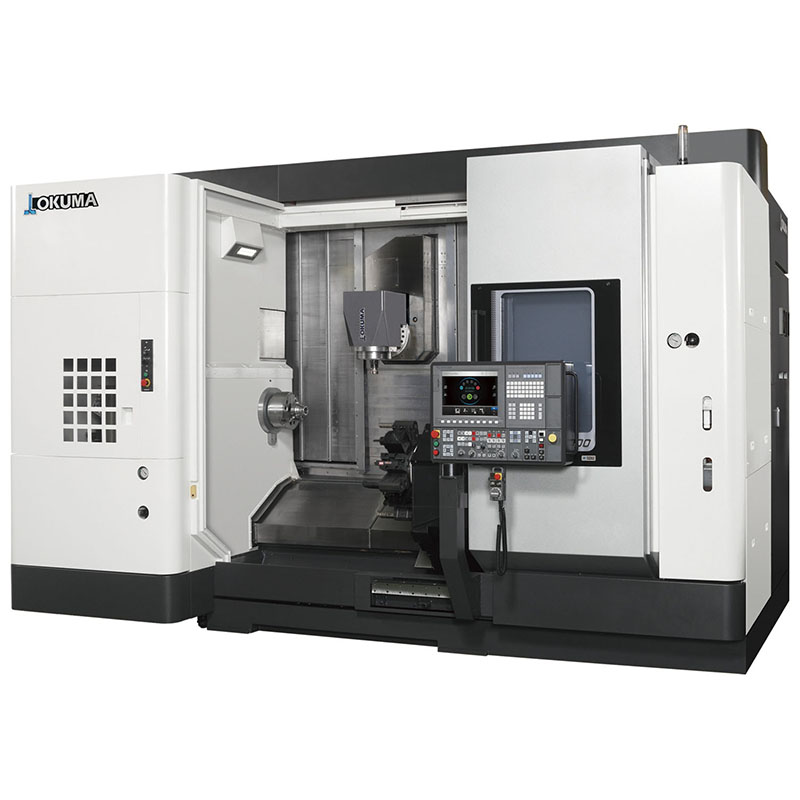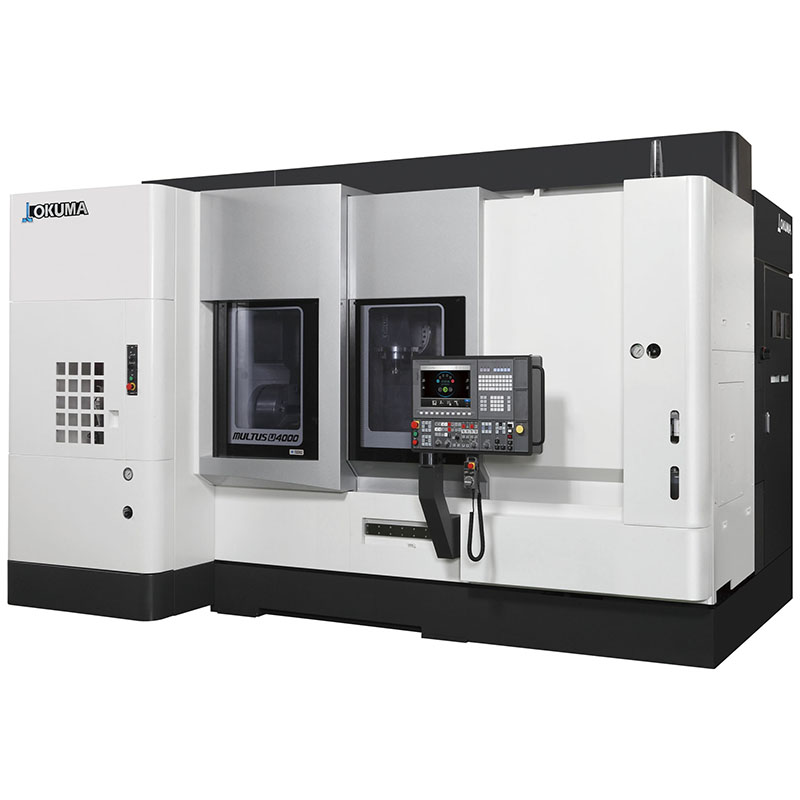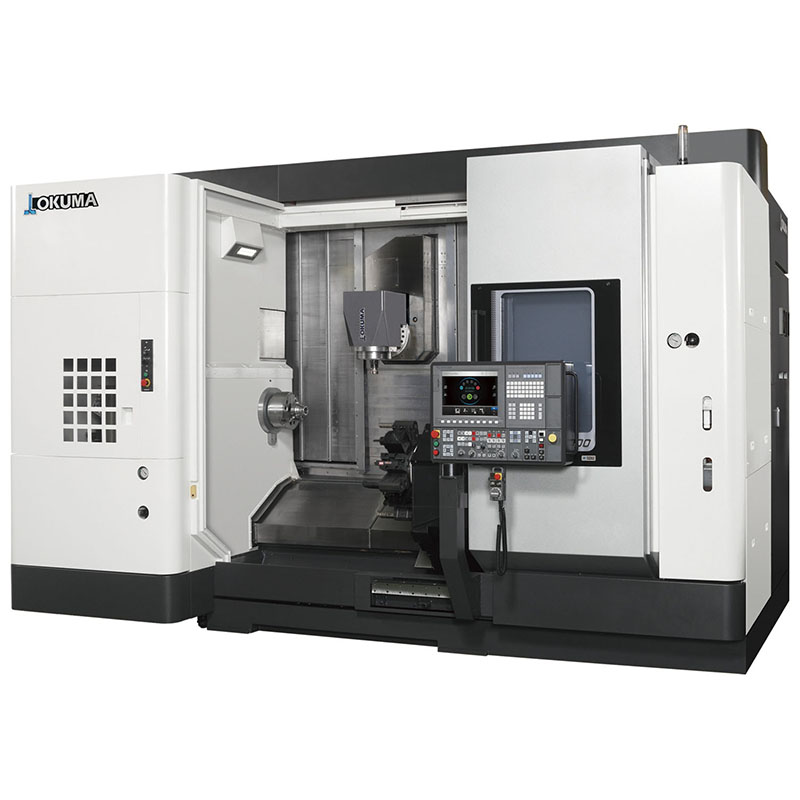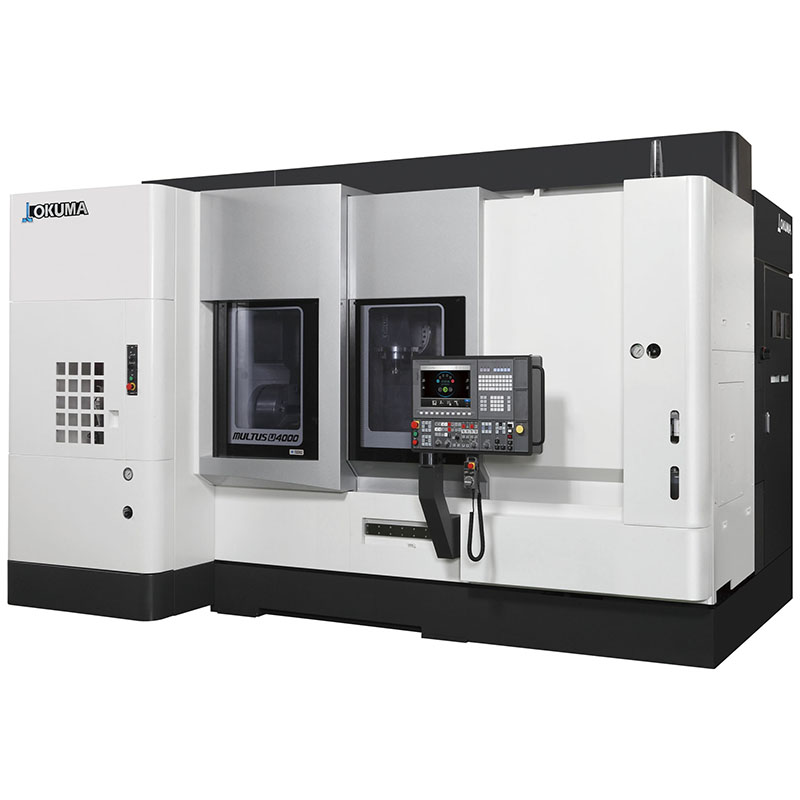 Intelligent multi-tasking machine
MULTUS U series
MULTUS U3000 / MULTUS U4000 / MULTUS U5000
Making combined machining more accessible. An NC lathe and machining center have been integrated into a single combined processing machine. Shorter deliveries and more effective use of floor space, plus fewer setups and operation with fewer workers, result in better process control and greatly reduced total cost.
about product
項目
単位
MULTUS U3000
MULTUS U4000
MULTUS U5000

能力・容量

最大加工径
mm
ø650
ø650
ø650
心間
mm
1,000、1,500
1,500、2,000
1,500、2,000

主軸

主軸回転速度
min-1
5.000
4.200
3.000
主軸端形状
 
A2-6
A2-8
A2-11
主軸軸受内径
 
ø120
ø140
ø160

刃物台

形式
 
H1 ATC
H1 ATC
H1 ATC
工具取付本数
 
L、M共用1本
L、M共用1本
L、M共用1本
回転工具主軸
回転速度
min-1
12.000
12.000
12.000

早送り速度

m/min
X:50、Z:50、Y:40
X:50、Z:50、Y:40、
X:50、Z:40、Y:40
X:50、Z:50、Y:40、
X:50、Z:40、Y:40
min-1
C:200、B:30
C:200、B:30
C:200、B:30

自動工具交換装置

ツールシャンク形式
 
HSK-A63
HSK-A63
HSK-A63
工具収納本数
本
40
40
40
工具最大長さ
mm
400
400
400

電動機

メイン主軸
kW
22/15 (30分/連続)
22/15 (30分/連続)
37/30 (30分/連続)
回転工具主軸
kW
25/19 (3分/連続)
25/19 (3分/連続)
25/19 (3分/連続)

機械の大きさ

機械の高さ
mm
2.955
2.955
2.955
所要床面の大きさ
mm
4,925×2,995、
5,425×2,995
5,425×2,995、
6,175×2,995
5,530×2,995、
6,280×2,995
仕様
対向主軸、
下刃物台
対向主軸、
下刃物台
対向主軸、
下刃物台
■本仕様は変更の可能性がございます。詳細のご確認は お問い合わせページ よりご連絡くださいませ。