Nitto Kohki is a manufacturer which develops and manufactures original products such as couplers, and electric screwdrivers for assembly, around a theme of ""labor and manpower savings"" to meet the needs of the times.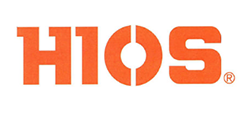 Hios handles the screws, tightening tools, and measuring equipment required for screw fastening. They strive to create unique products that only a company like Hios, with its full range of products, can deliver.
As a general dispenser manufacturer, Musashi Engineering can propose applications in a variety of fields, including electronics, automotive, biotechnology, and food.
Iwashita Engineering is a pioneering manufacturer in the field of dispensers.