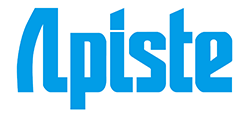 Apiste is a manufacturer specializing in equipment that delivers increased production efficiency and environmental improvement. They offer a range of thermal control and thermography equipment for cooling, dust prevention, and heat dissipation. These include mist collectors, control panel cooling units, precision air conditioners, and chillers.
Amano offers a range of products such as time recorders, attendance management systems, automobile and bicycle parking systems, dust collectors, air transportation, vacuum cleaners, and floor scrubbers.
Onikaze is a manufacturer specializing in mist collectors. Their lineup includes the Heavy Smoker, with an industry-leading dust collection efficiency of 99.93%, the low-maintenance Smart Mist Magic R, fume collectors (fire prevention type dust extractors), and blowers.
Showa Denki is a manufacturer of environmental improvement equipment. They offer a range of direct drive blowers, environmental equipment, V-belt drive blowers, dust collectors, and more.
Suiden's product lineup consists primarily of industrial spot coolers, plus commercial and industrial vacuum cleaners, wall type ventilation fans, dust collectors, hot air dryers, high-pressure washing machines, and other products.
Shizuoka Seiki sells primarily evaporative air coolers.
Daikin supplies a lineup of air conditioning equipment and compressors for use in factories.