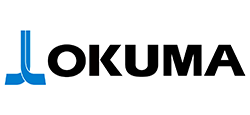 5-axis control vertical machining center
MU-4000V / MU-5000V / MU-6300V / MU-8000V
A trunnion table designed to be compact, high precision, and easy to use. The B axis of the trunnion table is a highly-rigid roller gear cam suitable for high-speed operation. The C axis utilizes a direct drive motor that generates high torque even at low rpm. Together they make possible high-speed, high-precision machining.
about product
| | | | |
| --- | --- | --- | --- |
| 項目 | 単位 | MU-4000V | MU-5000V |
| テーブルサイズ | mm | ø400 | ø500 |
| 主軸回転速度 | min-1 | 15.000 | 10,000、6,000 |
| 工具収納本数 | 本 | 32 | 32 |
| 主電動機 | kW | 22/18.5(10分/連続) | 11/7.5(10分/連続) |
| 機械の大きさ(W×D×H) | mm | 2,399×3,248×2,950 | 3,995×2,750×3,435 |
| 仕様展開 |   | L | L |
※L:旋削仕様
■本仕様は変更の可能性がございます。詳細のご確認は お問い合わせページ よりご連絡くださいませ。
| | | | |
| --- | --- | --- | --- |
| 項目 | 単位 | MU-6300V | MU-8000V |
| テーブルサイズ | mm | ø630 | ø800×630幅 |
| 主軸回転速度 | min-1 | 10,000、6,000 | 10,000、6,000 |
| 工具収納本数 | 本 | 32 | 32 |
| 主電動機 | kW | 11/7.5(10分/連続) | 11/7.5(10分/連続) |
| 機械の大きさ(W×D×H) | mm | 4,850×2,990×3,525 | 5,280×2,990×3,625 |
| 仕様展開 |   | L | L |
※L:旋削仕様
■本仕様は変更の可能性がございます。詳細のご確認は お問い合わせページ よりご連絡くださいませ。