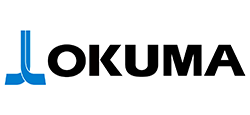 Vertical machining center
MILLAC 44V II
High efficiency, high quality cutting improves productivity
X, Y, and Z axial slideways
Each axial slideway is a highly rigid angular guide surface which is great at absorbing vibrations to enable the machining of high-grade surfaces.
VAC Built-in motor spindle
The spindle is supported by ceramic angular bearings and roller bearings, ensuring low heat and low vibration even during high-speed operation for long periods of time.
The machine is also driven by a built-in motor that provides smooth, quiet rotational control from low to high speeds.
about product
項目
単位
MILLAC 44V Ⅱ

テーブル

作業面の大きさ
mm
630×400
最大積載質量
kg
250

主軸

回転速度
min-1
12.000
テーパ穴
 
No.40
最大トルク
N・m
73.4/45.6
(15%ED/連続)
送り速度
早送り速度
m/min
X、Y、Z:50
電動機
主軸用電動機
kW
15/11
(25%ED/連続)
ATC
工具収納本数
本
16
(24)

機械の大きさ

機械の高さ
mm
2.400
所要床面の大きさ
mm
OSP:1,600×3,440
FANUC:1,600×3,320
制御装置
OSP/FANUC
■本仕様は変更の可能性がございます。詳細のご確認は お問い合わせページ よりご連絡くださいませ。