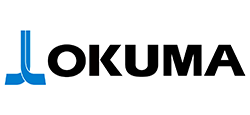 Horizontal machining center MA-HⅡ series
MA-500HⅡ / MA-600HⅡ
The machine structure achieves both rapid machining and high rigidity. The highly rigid bed is supported at 3 points.
The twist-free bed makes mounting easy. And it maintains high accuracy over long periods.
Ball screw bracket
Strengthening and integrating the ball screw brackets at the ends of the X, Y and Z axes, allows for high precision drive and positioning.
Ball screw cooling
The machine comes equipped with ball screw cooling on the X and Z axes and motor bracket cooling on the Y axis as standard features. This allows it to maintain stable precision even at high utilization rates.
about product
項目
単位
MA-500HⅡ
MA-600HⅡ

パレット

作業面の大きさ
mm
500×500
630×630
最大積載質量
kg
800
1.200
最大積載ワーク寸法
mm
ø800×1,000
ø1,000×1,000

主軸

回転速度
min-1
15,000、20,000
(6,000、12,000)
15,000、20,000
(6,000、12,000)
テーパ穴
 
No.40、No.50
No.40、No.50
最大トルク
N・m
199/146(5分/連続)、
57/42(10分/連続)、
606/349(10分/連続)、
419/194(2分/連続)
199/146(5分/連続)、
57/42(10分/連続)、
606/349(10分/連続)、
419/194(2分/連続)
送り速度
早送り速度
m/min
X、Y、Z:60
X、Y、Z:60
電動機
主軸用電動機
kW
26/18.5(10分/連続)、
30/22(10分/連続)、
30/22(10分/連続)、
37/26(10分/連続)
26/18.5(10分/連続)、
30/22(10分/連続)、
30/22(10分/連続)、
37/26(10分/連続)
ATC
工具収納本数
本
40
(最大400)
40
(最大400)

機械の大きさ

機械の高さ
mm
3.174
3.174
所要床面の大きさ
mm
3,110×5,971
3,410×6,495
制御装置
OSP
OSP-P300MA
■本仕様は変更の可能性がございます。詳細のご確認は お問い合わせページ よりご連絡くださいませ。